en.wikipedia.org/wiki/UK_Independence_Party‎
The UK Independence Party (

UKIP

/ˈjuːkɪp/) is a Eurosceptic right-wing populist political party in the United Kingdom, founded in 1993. The party describes ...
London has become a citadel, sealed off from the rest of Britain
Ukip and Scottish nationalism are symptoms of public hostility to the overweening power and dominance of the capital
http://www.theguardian.com/commentisfree/2014/apr/14/london-oligarch-city-capital-cost-of-living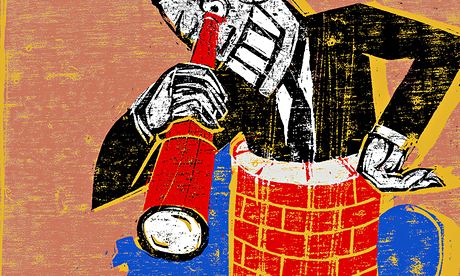 Although the inequality London embodies is felt just as keenly inside its boundaries as outside them, the obstacles to living in the capital harden a view of it as a cut-off citadel – somewhere that not only fixes economic policy in its own interests but hoovers up public investment. The dire political consequences of this are all around us, though a capital-focused media often fails to see them. Nevertheless, London's mixture of economic isolation and huge political power are integral to the two biggest domestic stories of the year.
Only one thing could counter it: moving the machinery of government elsewhere – a step that would count as one of the most democratic reforms in British history. The prickly feeling of futility as I wrote that last bit was unavoidable: fat chance, obviously.
Like all the best political questions, this one has a strong cultural aspect. Maybe, as long as London was open to Britons who wanted to move there, the rest of the country could forgive its overweening dominance and understand the capital as a turbocharged Britain in microcosm, where there was a constant creative ferment and regional accents could be heard loud and clear. As with Manhattan, though, soaring living costs seem to have killed old sources of cultural excitement while also sealing off politics, law and the rest. What hope for the provincial hotshot when London life will load them with yet more debt? Even if they somehow make it, what will they do when the time comes to start a family?
A few things usually strike me when I come to the city I left a decade ago. I like its futuristic flash and amazing diversity but I miss its old bohemia. I marvel at its power but wonder about any accountability. I think about whether there are plenty of industries beyond financial services that will have to move out. And I sense a fundamental tension that will sooner or later explode – between London's place in the same swath of the world economy as New York and Shanghai, and the fact that even its most elevated corners are part of the same country as Leith, Skegness and Pontypridd. What is economically lucrative need not be politically sustainable and when the two begin to clash, things start to get interesting.